Are you creating content on a daily basis for your business?
So many online marketers really struggle to come up with daily content and this is one of their biggest challenges.  If your audience does not resonate with your content, then it will not be shown to many people.  This results in a drop in your engagement and therefore your reach.
What is the answer then to this…
Ensure that you are providing content on a daily basis that your audience actually wants to see.
So, in this post, you will learn the 6 different types of posts that you should be utilizing on a regular basis.
1. ENTERTAINMENT
Most people come to social media to be entertained.  They do not come to be sold to.  This is something that you need to keep in mind.  Entertainment posts should be those that will provide your audience with a bit of a giggle.  So ensure that you are having some fun.
Have you ever scrolled through your timeline and noticed lots of cute cat and dog videos?  People love to see these type of things from time to time.  Always ensure that you don't overdo it either.
2. Lifestyle
Personal posts will give others an insight into who you are and what you like to do.  Social media is about being social, building relationships and getting to know your audience.  What better way to be able to do that, then to show pictures of yourself and your family doing fun things together.
People are generally curious beings and love to see what others are up to, so,  give them a glimpse of your life and what you love to do.  This will really help to build that know, like and trust factor with your audience and prospects so that they will want to come back to your page regularly.
3. Motivational / Inspirational Posts
These are posts that inspire us on a daily basis.  They can be stories of how you or someone else, overcame an obstacle or problem, or, it could be a picture quote which are easily found online.
It's always a good idea when you post a picture quote, to give a bit of your insight and your thoughts on the quote.  This again will help others to get to know you that bit better.
These type of posts are also ones that others love to share with their audience so a great way to get more engagement and shares on your page.
In the video below, I share 3 more social media content ideas that will help you to get more engagement with your audience on a daily basis.
Did you get some value from this post ? If YES….I'd LOVE for you to comment below and feel free to share.
P.S.  If you would like to get weekly free training which takes place every Wednesday night, you can register HERE
Aisling Duffy
Text Me: (087) 7734935
Email: aislingsnetwork@gmail.com
Have questions? Click here to chat with me on Facebook
ATTRACT BUYERS TO YOU!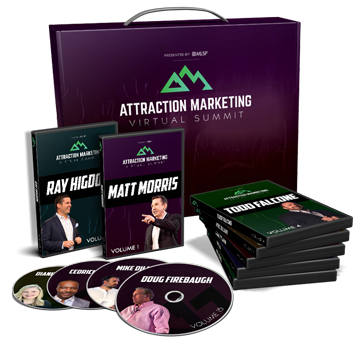 Uncover the Greatest Secret of the Top Earners to ATTRACT MORE LEADS, Customers, Clients, Sales and Sign-ups in 24 Hours!